by David DeMoss
Much like insurance policies themselves, the brokers who sell them can be as different as night and day. The daunting task of selecting the right insurance policy is difficult enough for most hoteliers, and when you add the various quirks of brokers themselves into the mix, it can be quite overwhelming.
Insurance touches just about everything a business is involved in, (operations, contracts, finances, employees, etc.) so you'll want a broker that understands the importance and responsibility that comes with their position. A good broker does much more than deliver a policy once a year.
First of all, it's important to be aware that an insurance broker can fall into several classifications: the new guy, the low price leader, the networker, the coverage expert, the industry focused, the service provider, the giant, and/or the professional. Remember, brokers are not always exclusive to one or two of these types. Many brokers operate using a combination of traits.
But how can you recognize the type of broker you're dealing with? Which traits are beneficial and which have the potential to cause problems?
In order to have a positive insurance experience and provide the best protection for your business, it is helpful to know what to look for.
The New Guy
There are brand new brokers starting to sell insurance across the country every day. Most of them are handed a list of businesses and a phone as their business plan the first year. The fail rate for a commercial insurance broker is over 85%. Warning- New brokers have very little understanding of coverage or how to size up a risk. They have sales goals to meet and that's typically all they care about. Let them learn in another industry or at someone else's hotel. You want someone with at least 3-4 years of experience.
The Low Price Leader
As the name suggests, this broker lures in his customers with the promise of the "lowest price." These brokers find customers by advertising the cost of a policy and drawing in buyers based on low premiums. They will offer lower premiums without knowing your business, current premium or loss history. This can often be 'The New Guy' calling, but not always. Warning – These discounted policies may not provide all the coverage you need. Should a claim be made, you may find yourself being denied coverage you thought you paid for. See our last blog "Getting a Grip on Insurance Purchasing Priorities" to learn more about the risks of bargain insurance.
The Networker
This broker meets his clients through networking with organizations, friends and family members as well as through community involvement. They build relationships and use them to close deals and keep their business. Warning – They may, or may not be qualified to handle your specific needs. Their lack of knowledge and experience can be hidden behind a great relationship or friendly introduction.
The Coverage Expert
The coverage expert knows a lot about insurance in general, as well as the specific policy coverage they're trying to sell. Most expert brokers have some form of designation, such as CIC and/or CPCU associated with their name. Warning – The coverage expert may not offer any additional services or understand how the coverage applies to your industry.
The Industry-Focused:
The opposite of a generalist, who chases business anywhere, the industry-focused broker keeps all his or her clients in a particular trade/niche. These individuals understand the unique needs of the business world they cater to; including how their industry meets and communicates. The focused agent could be a good choice if he or she caters to your industry and understands the coverage that fits in with your business culture. Warning – Do not select a broker who specializes in insurance for an industry other than your own.
The Service Provider
This type of broker relies heavily on his staff and the services they provide to reel in and keep clients. His office may provide extra services or even coordinate extra services through the carrier. Depending on your needs, this could save you time and money in the long term. Warning- Extra services are a great addition, but don't lose focus. The policy is what you're paying for and will rely on if there is a claim. It should remain the priority.
The Giant
The giant is a broker that often attracts and maintains business simply because they are a huge company and people recognize their name. If your business needs a big name for credibility, this type of broker could be key for you. Warning – The giant may not be any better, or even as good, as others. Depending on your premium size, you may not get the attention and service you need or want. Buyers can fall victim to the "they are big, so they must be good" attitude.
The Professional
The professional broker is one that demonstrates all or most of these traits and has stood the test of time(which on average only 15 percent do). It may sound too good to be true, but the professional is an expert in the industry he is working in, understands coverage and how it affects the trade, and has taken the time for continued education and attaining best-suited designations. The professional's office provides many extra services, in addition to what the carrier provides. Their operation is large enough to provide you all the services you need, yet still small enough to see you as more than a number. While the professional understands the importance of the bottom line, they are not leading with it to the point that you are in danger at claim time.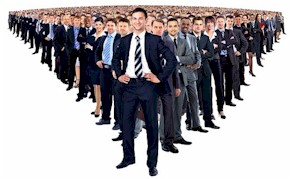 It is important to choose your insurance broker like you would choose any other professional — a doctor, an attorney or a CPA. They should be viewed the same as any other important partner/consultant. Ask questions to confirm they are qualified and the right fit.. You are too busy and your business is too important to risk it on the wrong broker. Some important questions should include:
How long have they been selling commercial insurance?
How many hotel clients does the office represent? (number of properties, not rooms)
How many hotel clients do they represent personally?
Get references and call them. You might be surprised at some answers you get. (Your priorities could be different than the reference).
Do they have any professional industry designations?
Will they be involved after renewal or will you be handed off to another team?
As a hotelier, your needs are different than many other industries. Your premiums and service needs can be higher because of your risk exposures. You have people living with you from 1-30 days or longer and all the crazy things that can happen at their home can also happen at your hotel. The difference is that when it happens at your hotel, it seems like they always say it's the hotels fault. It's important that you have a broker that understands this exposure and how to engineer your policy to best protect you.
How often should you shop your insurance renewal? There are many different philosophies on this strategy. I recommend looking at the market every 3-4 years. A broker's job is to contact you and get you thinking about all the F.U.D. (Fear, Uncertainty and Doubt) in your insurance program. Some of them are very good at it and it can be a big waste of your time. I recommend that you choose a good broker you can trust and let them do their job. Let them know that you won't shop again for 3-4 years, unless they fall down in some way. This way, they can focus on doing their job and are less worried about keeping you as a client. This allows you to have a simplified renewal with a broker that knows your business, so you can focus more of your time on other business issues, as well. It will also save you time in dealing with all the other brokers calling throughout the year. Simply tell them about your insurance SOP and to contact you in a couple of years. As I mentioned previously, the fail rate is over 85%, so if they are still around in 3-4 years, they may be worth talking to.
If you're already insured, ask yourself what type of broker you currently have versus what type you need. Your relationship should go further than once-a-year visits to deliver a new policy. If you're not receiving the level of service you need and deserve, it may be time to shop for a new insurance vendor when renewal time rolls around.
NOTE: The terms broker and agent are often used interchangeably when discussing commercial insurance. For simple clarification, a broker generally works with many carriers and represents the insured (the business buying the policy). An agent has their primary relationship with one carrier and represents that carrier. A salesperson for either a broker or agent is called a producer. For the purposes of this article, we will use 'broker' to mean a person or business selling or presenting insurance options for your property.
A seasoned risk management professional with extensive expertise in the hospitality sector, David DeMoss has served in all aspects of the industry from coast to coast. Prior to founding WAKEUP CALL, he spent over ten years as vice president of Petra Risk Solutions, where he received his CIC designation. He helped his clients by effectively engineering their insurance policies as part of their overall risk management strategy. Mr. DeMoss can be contacted at 866-675-3909 or david@wakeupcall.net Please visit www.wakeupcall.net for more information. Extended Bio…