It is not hard to get lost in the crossroads of ADA and FMLA, not to mention the confusion when workers' compensation enters the equation. BLR outlines some significant employer obligations for FMLA and ADA and compares the statues.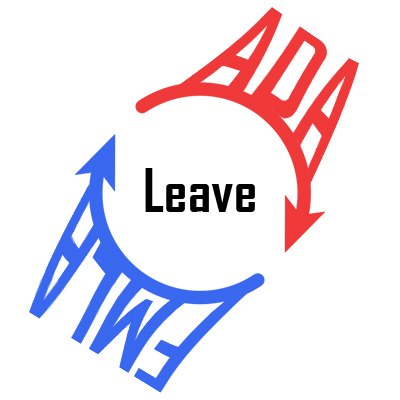 Both the Family and Medical Leave Act (FMLA) and the Americans with Disabilities Act (ADA) often apply to employees who are seriously ill or injured. When this happens, employers may be required to grant leave and to accommodate the employee under both the FMLA and the ADA.
Although the legal requirements of the FMLA and the ADA are similar in some regards, at times an employer may find that the requirements of one law contradict the other, and the employer cannot comply with both laws. In these cases, it is important to know which law takes precedence, or "trumps," the other.
This article series will highlight the similarities and differences between the FMLA and the ADA.
Basic statutory obligations of the FMLA
The FMLA allows eligible employees to take up to 12 workweeks of leave during any 12-month period to care for a newly born or adopted child; to care for a spouse, child, or parent (does not include parents-in-law) with a serious medical condition; or to attend to the employee's own serious medical condition.
It also allows two types of military leave. First, an employee can take 12 weeks' leave to deal with "qualifying exigencies" arising out of the fact that the spouse or a son, daughter, or parent of the employee is on covered active duty or has been notified of an impending call or order to covered active duty in the armed forces.
Second, employees are entitled to 26 weeks of servicemember caregiver leave in any 12-month period to care for a spouse, son, daughter, parent, or next of kin who is undergoing medical treatment, recuperation, or therapy; is otherwise in outpatient status; or is otherwise on the temporary disability retired list for a serious injury or illness incurred or aggravated in the line of duty. Caregiver leave includes leave to care for certain veterans recovering from or undergoing treatment for a qualifying injury or illness.
Basic statutory obligations of the ADA
Disability discrimination by employers is prohibited under the ADA. Prohibited discrimination includes discrimination in employment and personnel practices (recruitment, hiring, rates of pay, upgrading, and selection for training).
The ADA neither interferes with an employer's right to hire the best qualified applicant, nor does the ADA impose any affirmative action obligations on an employer to hire individuals with disabilities.
Reasonable accommodation is required for the known physical or mental limitations of a qualified individual with a disability, unless doing so would impose an undue hardship on the operation of the employer's business.
"Reasonable accommodation" includes any change that permits a qualified applicant or employee with a disability to apply for a job, to perform the essential functions of a job, or to enjoy benefits and privileges of employment.
The Job Accommodation Network (JAN), a service of the Department of Labor's (DOL) Office of Disability Employment Policy, provides free confidential advice to employers contemplating reasonable accommodations. JAN may be reached by telephone at 800-ADA-WORK.
FMLA and ADA compared
FMLA is a leave provision for employees only. Unlike the ADA, it does not prevent disability discrimination or require accommodation beyond granting leave. Furthermore, the FMLA does not apply to applicants for employment—except to the extent that it prevents an employer from discriminating against applicants on the basis of their past use of FMLA leave.