Although covered employers under ADA and FMLA are similar, there are specific definitions for each. It's important that employers know their rights and responsibilities for both. BLR highlights the employer criteria for ADA and FMLA.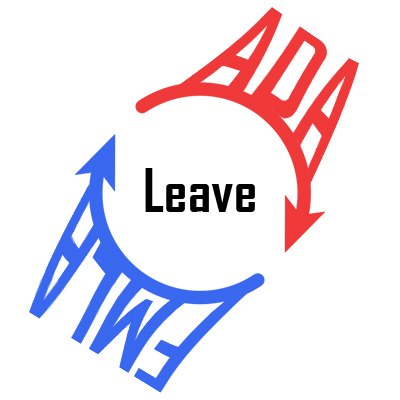 Employers face a challenge when it comes to overlapping issues involving intersecting leave laws. The line separating employee Family and Medical Leave Act (FMLA) rights and their rights under the Americans with Disabilities Act (ADA) isn't always clear. Employer rights and obligations can also get murky. It's imperative that employers know how to determine which laws apply—and which takes precedence over the other when they both do.
This article series highlights the similarities and differences between the FMLA and the ADA. In Part I, we covered the basic statutory obligations of both laws. Here, we identify what employers are covered under each law.
Covered employers under the ADA
Title I of the ADA applies to private employers and employment agencies with 15 or more employees for each working day in each of 20 or more calendar weeks in the current or preceding calendar year.
Title II of the ADA requires state and local governments to refrain from discrimination based on disability in its programs and services. The ADA does not apply to the federal government.
Covered employers under the FMLA
The FMLA applies to private employers with 50 or more employees for each working day during each of 20 or more calendar workweeks in the current or preceding calendar year. Any employee whose name appears on the payroll will be considered employed during each working day of the calendar week and must be counted whether or not any compensation was received for the week.
Employees on paid or unpaid leave, such as a disciplinary suspension, leave of absence, or FMLA leave, are counted as long as the employer reasonably expects the person to return to work. Part-time, seasonal, and temporary employees are counted as working for the entire week during any week in which they appear on the payroll.
Disabled employees who are unable to work are counted only if there is a reasonable expectation that the employee will return to work later. Meanwhile, employees on temporary or permanent layoff status are not maintained on the payroll and are not counted.
Independent contractors are not employees and are not counted as such. Independent contractors are ineligible for leave under the FMLA. The U.S. Department of Labor (DOL) uses standards employed by the Fair Labor Standards Act to determine if a person is an independent contractor (e.g., just calling a worker an independent contractor does not prove this status). The right to control the work of a person, however, is likely to be a key factor in determining if a person is an independent contractor.
The FMLA also applies to most federal employers and to all elementary and secondary schools.