Difficult and laborious to manage, FMLA and ADA policies are leading elements in HR legal compliance.  While the number of qualifying events under the two policies outweigh the number of disqualifying events under the same policies, it is essential that employers and HR professionals alike understand what both FMLA and ADA policies deem as disqualifying events. BLR points out the disqualifying events for both policies.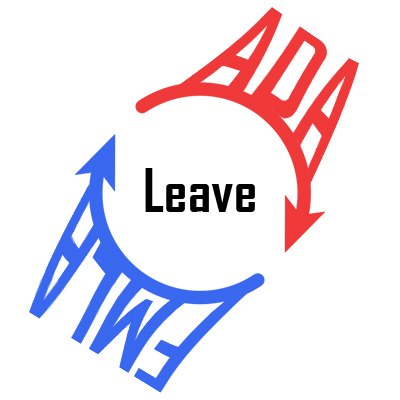 What employee actions (or inactions) are considered disqualifying events under the Family and Medical Leave Act (FMLA) and the Americans with Disabilities Act (ADA)? A disqualifying event is generally defined as a failure or refusal to provide necessary information. Here are the specific circumstances under the ADA and FMLA.
Disqualifying events under the ADA
1) Failure to provide documentation. If an individual's disability or need for reasonable accommodation is not obvious, and he or she fails or refuses to provide the reasonable documentation requested by the employer, the individual is not entitled to an accommodation. However, an employer's failure to initiate or participate in an informal dialogue with the individual after receiving a request for reasonable accommodation (i.e., to ask for medical certification or what type of accommodation is needed) could result in liability for failure to provide a reasonable accommodation.
2) Refusal of accommodation. EEOC guidance allows that the accommodation chosen need not be the best accommodation or the accommodation the individual with a disability would prefer (although "primary consideration" should be given to the preference of the individual involved). EEOC has stated that the employer has the final discretion to choose between effective accommodations and may select an accommodation that is less expensive or easier to provide.
Disqualifying events under the FMLA
1) Delay. When a certification is requested, the employee must return the completed medical certification within a reasonable period of time (15 calendar days, absent unusual circumstances). An employer may delay the taking of a scheduled leave where the medical certification is not timely returned
2) Failure to return. In cases where the employee fails or refuses to return a medical certification, without good cause, the leave need not be treated as authorized under the FMLA.