New EEOC Pregnancy Guidance's suggest that employer's, "go beyond federal non-discrimination requirements." Building on the new EEOC PDA Guidance's, several states and cities have equally imposed laws requiring covered employers to provide pregnant employees with reasonable accommodations as well. It is recommended that employers check their state and local laws for more information. BLR, Susan Schoenfeld, summarizes the new EEOC's 2015 guidelines and gives some insight into how states are following suit.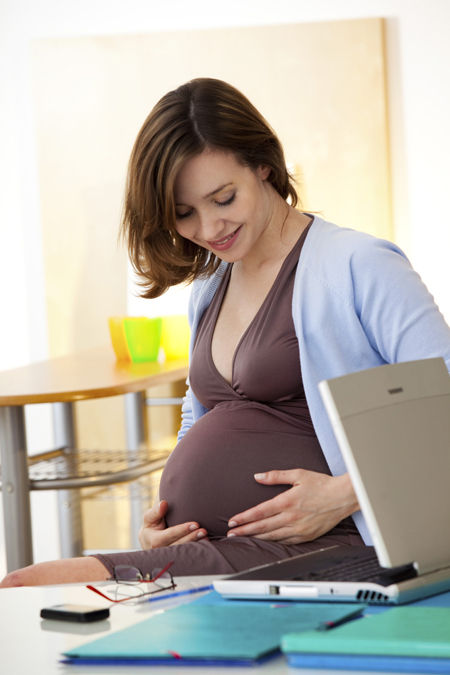 In March 2015, the U.S. Supreme Court's decision in the case of Young v. UPS prompted some changes in how the Pregnancy Discrimination Act (PDA) will be applied and interpreted by the EEOC.
At issue in the Young case was that provision of the PDA saying that employers must treat women affected by pregnancy, childbirth, or related medical conditions in the same manner as other applicants or employees who are similar in their ability or inability to work.
In its decision in the Young case, the Supreme Court roundly criticized the EEOC's 2014 PDA guidance, saying it "lacked consistency," and "thoroughness of consideration," pointing out that the guidance ran "contrary to the litigation position the Government previously took," that the EEOC offered no coherent reading of the statute.
About 3 months after the EEOC received this blistering criticism of its guidance from the Supreme Court, in June 2015, the agency issued a new guidance document entitled "EEOC Enforcement Guidance on Pregnancy Discrimination and Related Issues."
2015 EEOC Guidance
The PDA requires that a covered employer treat women affected by pregnancy, childbirth, or related medical conditions in the same manner as other applicants or employees who are similar in their ability or inability to work. But what exactly does the PDA protect? What are "related medical conditions"?
EEOC's 2015 guidelines make it clear that PDA covers:
Lactation,
Current pregnancy,
Past pregnancy, and
A woman's potential to become pregnant in the future.
With regard to "potential" pregnancy, a nonpregnant employee might be protected under the Title VII of the Civil Rights Act of 1964 because she is undergoing infertility treatments—at least in limited circumstances. According to the EEOC's guidance, because surgical impregnation is "intrinsically tied to a woman's childbearing capacity", an inference of unlawful sex discrimination may be raised if an employee is penalized for taking time off from work to undergo such a procedure.
It is also important to remember that the ADA Amendments Act of 2008 (ADAAA)expanded the definition of disability under the Americans with Disabilities Act (ADA) to require employers to accommodate a broader class of disability. In response, the EEOC has also indicated in its guidance that it will broadly interpret cases when pregnancy-related conditions will be considered disabilities under the ADA.
What states and cities are doing
In addition to the recent Supreme Court case and the 2015 EEOC guidance, a number of states and cities have been imposing new, additional compliance requirements on employers in order to further protect pregnant employees. At last check, 16 states, the District of Columbia, and 4 cities have passed laws requiring covered employers to provide reasonable accommodations to pregnant workers.
The states with such laws include Alaska, California, Connecticut, Delaware, Hawaii, Illinois, Louisiana, Maryland, Minnesota, Nebraska, New Jersey, North Dakota, Rhode Island, Texas, West Virginia and most recently, New York state (effective in January 2016). The cities include Central Falls (RI), New York City, Philadelphia (PA), and Providence (RI).
Generally, these state laws and local ordinances do not require a finding of pregnancy-related disability to trigger the employer's responsibility to provide reasonable accommodation (making the law or ordinance broader than ADA). The laws require that covered employers provide a reasonable accommodation to an employee based on her needs related to pregnancy, childbirth, or a related medical condition.
Under these state laws and local ordinance, reasonable accommodations may include things such as bathroom breaks, leave for a period of disability arising from childbirth, breaks to facilitate increased water intake, periodic rest for those who stand for long periods of time, and assistance with manual labor, among other things.
Reasonableness is generally determined by undue hardship to the employer (i.e., taking the nature and cost of the accommodation into consideration, along with the employer's financial resources and limitations of the physical location into consideration). Failure to comply with the law may result in required payment of actual and punitive damages and attorneys' fees. Check your state and localities for more information.