Women may be able to prove pregnancy discrimination if an employer's leave and light duty policies accommodate a larger percentage of non-pregnant workers than they do pregnant employees. Employer's should review their policies and consider accommodations related to pregnancy, childbirth and any related medical conditions. BLR, Susan Schoenfeld, outlines "best practices" for accommodations and leave policies.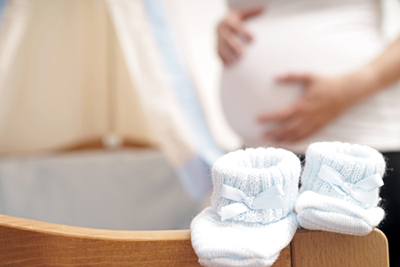 In addition, to addressing the issue of light duty and accommodation, the EEOC's guidance also spends a considerable amount of time addressing leave as a form of pregnancy accommodation.
The EEOC's 2015 guidance reiterates the Pregnancy Discrimination Act (PDA)'s rule that an employer may not compel an employee to take leave because she is pregnant, as long as she is able to perform her job. The guidance reminds employers that compelling a pregnant employee to take leave would be a violation of Title VII of the Civil Rights Act, even if the employer believes it is acting in the employee's best interest.
The practical impact of the EEOC's guidance on leave
While employers may not force pregnant workers to take leave, they must allow women with physical limitations, resulting from pregnancy, to take leave on the same terms and conditions as other employees who are similar in their ability or inability to work. So, for example, an employer could not fire a pregnant employee for being absent if her absence fell within the provisions of the employer's sick leave policy.
This also means that an employer can't require employees who are disabled by pregnancy, or related medical conditions, to exhaust their sick leave before using other types of accrued leave if the employer doesn't impose the same requirement on employees who seek leave for other medical conditions. Similarly, an employer cannot impose a shorter maximum period for pregnancy-related leave than for other types of medical or short-term disability leave.
It is important to note that Title VII does not, however, require an employer to grant pregnancy-related medical leave or parental leave or to treat pregnancy-related absences more favorably than absences for other medical conditions. The EEOC's 2015 guidance provides the following example:
Leave example
In an example provided by the EEOC's 2015 guidance, an employee, Michelle, requests 2 months of leave due to pregnancy-related medical complications. Her employer denies the request because its policy providing paid medical leave requires employees to be employed at least 90 days in order to be eligible for such leave. Michelle has only been employed for 65 days at the time of her request.
According to the EEOC's guidance, there is no evidence that nonpregnant employees with less than 90 days of service are provided medical leave. Because the leave decision was made in accordance with the eligibility rules, and not because of Michelle's pregnancy, there is no evidence of pregnancy discrimination or discriminatory treatment.
For the same reason, if the employer had granted leave under the Family and Medical Leave Act (FMLA) to another employee with a serious health condition, it would not be required to provide a pregnant worker with the same leave if she had not attained FMLA eligibility by working with the employer for the requisite number of hours during the preceding 12 months.
EEOC's guidance on parental leave
For purposes of determining Title VII's requirements, the EEOC cautions that employers should carefully distinguish between leave related to any physical limitations imposed by pregnancy or childbirth and leave for purposes of bonding with a child and/or providing care for a child (so-called "parental leave").
According to the EEOC's 2015 guidance, leave related to pregnancy, childbirth, or related medical conditions can be limited to women affected by those conditions. However, parental leave must be provided to similarly situated men and women on the same terms.
So, for example, if an employer extends leave to new mothers beyond the period of recuperation from childbirth (e.g., to provide the mothers time to bond with and/or care for the baby), it cannot lawfully fail to provide an equivalent amount of leave to new fathers for the same purpose.
Best practices
The EEOC's 2015 guidance contains a number of good suggested "best practices" for employers looking to reduce the chance of pregnancy-related PDA and Americans with Disabilities Act (ADA) violations, and to remove barriers to equal employment opportunity.
In terms of best practices, the EEOC suggests that employers:
Develop, disseminate, and enforce a strong policy based on the requirements of the PDA and the ADA. This would include things such as making sure the policy addresses the types of conduct that could constitute unlawful discrimination and ensuring that the policy provides multiple avenues to individuals that want to file a complaint.
Train managers and employees regularly about their rights and responsibilities related to pregnancy, childbirth, and related medical conditions. This might include a review of the relevant federal, state, and local laws and regulations, including Title VII, as amended by the PDA, the ADA, the FMLA, as well as relevant employer policies.
Conduct employee surveys and review employment policies and practices to identify and correct any policies or practices that may disadvantage women affected by pregnancy, childbirth, or related medical conditions or that may perpetuate the effects of historical discrimination in the organization.
Respond to pregnancy discrimination complaints efficiently and effectively. Investigate complaints promptly and thoroughly. Take corrective action and implement corrective and preventive measures as necessary to resolve the situation and prevent problems from arising in the future.
Act to protect applicants and employees from retaliation. Provide clear and credible assurances that if applicants or employees internally, or externally, report discrimination or provide information related to discrimination based on pregnancy, childbirth, or related medical conditions, the employer will protect them from retaliation. Ensure that these antiretaliation measures are enforced.
Leave-related best practices
The EEOC's 2015 guidance also includes a list of what the EEOC considers to be best practices for employers relating to leave, including:
If there is a restrictive leave policy (such as restricted leave during a probationary period), employers should evaluate whether the policy disproportionately impacts pregnant workers and, if so, whether it is necessary for business operations. In order to ensure compliance with the law, employers should also make sure that the leave policy notes that an employee may qualify for leave as a reasonable accommodation.
Consulting with employees who plan to take pregnancy or parental leave in order to determine how their job responsibilities will be handled in their absence. This will alleviate any possibility that the employee leaves a "hole" in the work plan and hopefully eliminate the need to contact the employee during his or her leave.
If a particular accommodation requested by an employee cannot be provided, explain why, and offer to discuss the possibility of providing an alternative accommodation.
The EEOC's guidance contains many best practices and other information. To read more, go to the EEOC's website.