Hotels are held to extraordinarily high standards in consideration to safety and security. While maintaining friendly, responsive interaction with all guests, registered and non-registered, is crucial, it is equally important to carefully plan and follow all security procedures. When a situation becomes volatile, a telephone call to your local police department may be the best solution. ABC7.com staff reports a recent hotel lobby incident that went terribly wrong.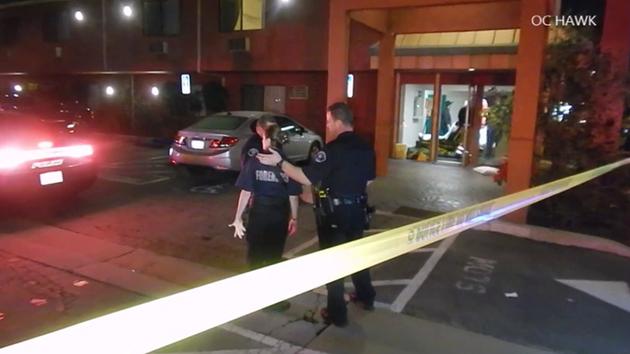 BUENA PARK, Calif. (KABC) —
One person was stabbed and six others were injured when a melee broke out in the lobby of a Buena Park hotel Wednesday night after witnesses say the hotel manager asked a woman, who was not a guest, to leave.
The fight erupted inside the Commonwealth Airport Inn in the 8100 block of Commonwealth Avenue at about 10 p.m., Buena Park police Sgt. Rick Pinto and Orange County Fire Authority Capt. Steve Concialdi said.
A man in his 20s was stabbed and hospitalized in serious condition at UC Irvine Medical Center in Orange. A second man in his 20s was also being treated at the same hospital after suffering a head injury during the fight.
Concialdi said a woman in her 20s was taken to St. Jude Medical Center in Fullerton for treatment of minor injuries she suffered when she was punched in the face, and a third man was taken to the same hospital for treatment of knee injuries.
Two females, a juvenile and another woman in her 20s, were treated at West Anaheim Medical Center for injuries they suffered in the fight, Concialdi said. Another juvenile female suffered minor injuries and was treated at the scene, he said.
The motel is located about a block away from the Fullerton Municipal Airport.
As of Thursday morning, no arrests had been made in the case since most of those involved remained hospitalized.