They never see it coming! Family responsibilities discrimination is on the rise and has become one of the biggest challenges employers are facing. As the number of employees who have caregiving responsibilities increases significantly, the workplace is failing to adjust with it prompting a striking increase in litigation. Employees typically win these cases at a rate of 67%. It is essential that employers implement effective policies and practices for managing employees who have caregiving obligations. BLR points out important guidelines that will help reduce employer vulnerability to litigation from employees.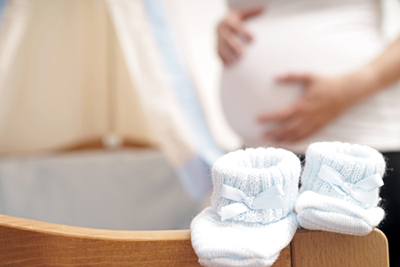 Employers of all types and sizes should take note of a new study released by the Center for WorkLife Law at the University of California, Hastings College of the Law. The report, "Caregivers in the Workplace: Family Responsibilities Discrimination Litigation Update 2016," identifies workplace trends that have led to rapid growth in lawsuits brought by employees claiming discrimination related to providing care for family members.
Cases were brought by employees with family responsibilities that range from pregnancy to caring for children, family members with disabilities, and aging parents. The number of cases decided in the last decade more than tripled the number in the prior decade, and employees won 67% of the family responsibilities discrimination cases that went to trial.
"This report is a classic bad news/good news scenario," said report author Cynthia Thomas Calvert, senior advisor to the Center for WorkLife Law. "The bad news is that discrimination against employees with family responsibilities is on the rise. The good news is that we are starting to pinpoint when and why it occurs, which means that we can address its root causes."
Litigation cost American employers $477 million over the past decade
Compared to approximately $197 million from 1996 to 2005, family-care discrimination litigation has cost employers almost half a billion dollars. The actual amount is likely to be significantly higher, as many settlements are confidential. These figures also fail to capture the ripple effects of discrimination, including employee attrition and related replacement costs, damage to the company's public reputation, and reductions in the morale and productivity of all employees.
The majority of family responsibilities discrimination lawsuits arose in connection with an employee's pregnancy or maternity leave. Paternity leave, adoption, lactation, and care for sick children also triggered lawsuits. One quickly-growing area of such cases involves employees who care for sick or aging parents; the Center for WorkLife Law researchers anticipate that eldercare cases will become even more prevalent as America's population ages.
"Cases filed in the last decade tell us a lot about America's evolving workforce and families," continued Calvert. "Until employers adjust to the realities of families with all adults in the paid workforce and a significant growth in the number of older Americans who need assistance from their adult working children, it's unlikely we'll see a decrease in the number of cases filed."
The report analyzed 4,400 family responsibility discrimination cases filed in the United States over a 10-year period, and found a 269% increase in the number of such cases filed in the past decade over the previous decade. The data also show that men are filing such lawsuits at a growing rate.
Sixty-seven percent of cases are related to discrimination against pregnant workers. Lawsuits claiming employers' failure to provide accommodations for pregnant employees has become very common.
"Unfortunately, these trends indicate that some employers still aren't getting it when it comes to discriminating against employees with family responsibilities," said Joan C. Williams, founding director of the Center for WorkLife Law. "This report shows us that employers need to be particularly vigilant when it comes to following laws related to pregnancy and lactation accommodation, as these life events account for the highest number of discrimination cases brought by workers."
Employers can take specific steps to reduce their vulnerability to litigation from employees. Such steps include:
Training supervisors about what constitutes family responsibilities discrimination and how to reduce it;
Adopting explicit written policies against such discrimination;
Instituting effective complaint procedures for workers who feel they are facing discrimination; and
Creating work coverage plans to maintain productivity during employee leaves and reduce the stigma associated with absences for family care.